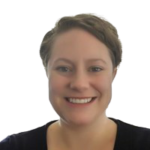 Lianne Stewart started LDSD in 2017 and has 20 years of experience in the GIS industry with a focus in the utility sector. Her areas of expertise include project execution, data interpretation, integration and management, business requirements and workflow improvement, and enterprise software deployment.
Lianne began her professional career in geology with a focus on exploration and mapping. After becoming interested in mapping, data collection, and analytics, Lianne transitioned to GIS software deployments. She developed her Project Management skills while working at a software and data service company in the electric utility market providing solutions for electric asset modeling. She continued to grow her Project Management experience at a software and data services company in the Transmission Pipeline market. In 2006, Lianne co-founded a software company to provide mobile field mapping applications to utilities to manage and execute their vegetation management programs, asset inspection and repair, and damage assessment efforts. She was involved in all aspects of GIS data conversion and software implementations with over 50 utilities until she left the company in 2019 to start consulting independently through LDSD.
Lianne loves working with clients to help determine software and data solutions to their business challenges. She believes in partnerships with clients to develop long term relationships that help provide a deeper understanding of the industry needs in order to provide the best solutions possible. She loves meeting new people and seeing new places. She has traveled to all seven continents and always enjoys the local food and culture while she is visiting. She looks forward to working with you!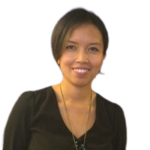 Susan Rasavongseuk is a Technical Consultant with LDSD with 20 years of advanced GIS experience including business process optimization via GIS tools. While working in the GIS industry, she has accumulated 15 years of data clean up, management and validation within the Utility industry and has over 10 years of project management experience with agile and waterfall enterprise mobile software deployments.
Susan started her GIS career working for Kennesaw State University performing spatial analysis for state and local government to assist with pattern identification. She transitioned into the energy sector where she honed her technical skills while working for a software company focusing on asset management and data conversions from AutoCAD to Esri GIS data platforms. She gained an understanding of the right of way managed workflow while implementing software targeting field solutions for long haul fiber construction for telecom, vegetation management for utilities, and post storm damage assessment.
Susan is particularly interested in finding the most eloquent solution to complex problems through business process analysis, intricate configurations, and close collaboration with clients. She prides herself on delivering complete and defect-free solutions with intuitive and user-friendly designs. She likes to understand the complete picture and work towards a solution that can address the entire process from annual planning through inspection and maintenance to invoicing and closeout. She is particularly skilled at understanding users' business needs and translating this to technical requirements.
Susan loves to travel and her favorite trip to date was a heart stopping adventure caravanning from Israel to Egypt to see the pyramids. She also enjoys gardening, cooking and family gatherings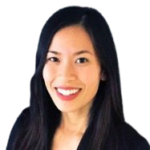 Diana Salapata is an experienced Technical Consultant specializing in geospatial information systems for the utility and telecom sector. She is specifically attuned to the unique challenges of expanding business initiatives and opportunities to align technology gaps. Diana brings over 6 years of expertise in Esri products, software design, technical troubleshooting, product integration and deployment. She works with clients to understand business needs, identify possible barriers, and implement configuration changes. She is on a mission to provide the best solutions possible and focused on meeting challenging deadlines.
Although Diana received her bachelor's degree in Computer Information Systems, her career began in finance and later transitioned to a career in technology solutions. Diana has established herself as a respected colleague, and is widely known for her organizational and problem solving expertise. As a seasoned Technical Consultant, she is passionate about advancing enterprise efficiency and user experience. Diana is also involved in WIT: Women in Technology, and a proud mom to her fur pup, Misa and forty-five and counting plant children. While her role has taken her across the country, Diana is proud to call Houston, TX home.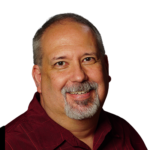 Chris Earley is a Technical Consultant with LDSD.  Chris has been working in IT for over 20 years and has specialized in helping utility companies strategize to leverage the most out of their GIS environments.
Chris started off his career by building, configuring and troubleshooting computer networks and really enjoyed the challenges to find the solution.   He has initiated several projects in his career to increase company productivity by: installing and configuring firewalls, configuring web service security, creating and adding Active Directory and servers, implementing VMWare host servers, upgrading Exchange Server, setting up backup and retention of server data and database backups, integrate and configure AWS servers with local and external access, and setup NAS with restricted access to data for employees and clients.   In the past 15 years, Chris has added the experience of configuring and troubleshooting GIS desktop and server applications to meet the unique requirements of multiple different Utility companies. 
During Chris' off time, he likes to play disc golf, enjoys cooking, and traveling abroad on mission trips to help people in other countries.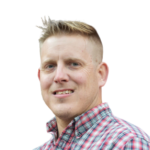 Chip Phillips is a Technical Consultant with LDSD, with over 10 years of experience in geographic information systems, specifically in utility-based GIS. Chip has operated in the electric utility area for most of his career but he also has involvement working with water and gas utilities. He has over 7 years of experience in data cleanup and validation and has a thorough understanding of vegetation management.
Chip has been focused on working with utility customers to take advantage of Esri's suite of mobile applications to mobilize manual workflows. Chip worked directly with customers on replacing outdated manual workflow processes and incorporating a mobile solution to improve productivity, while maintaining high data integrity. He has experience with many of Esri's stack of mobile GIS solution applications, including: Collector, Workforce, Survey123, Explorer, QuickCapture, and Operations Dashboard.
Additionally, Chip has 5 years of Project Management experience managing implementation projects. During these projects, he used both agile and waterfall project management styles.
Chip holds a Bachelor of Science degree in Geography and a Master of Science degree in Engineering Technology. Originally from East Tennessee, he relocated to the Atlanta Metro area in 2010 and resides in Ball Ground, Georgia with his wife and 3 kids. When he is not working, Chip spends a lot of his time outdoors hiking with his kids, cooking, and coaching his son's baseball teams.